Rêves de Jeunesse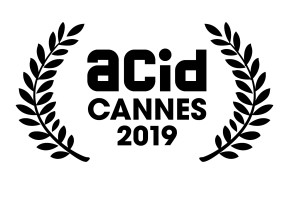 As Happy As Possible
A film by: Alain Raoust
Co-written with: Cécile Vargaftig
Premiere: Cannes Film Festival 2019, ACID Programme, Opening film
Festivals & Awards: Tübinger I Stuttgart International French-Language Film Festival 2019 / Mostra – São Paulo International Film Festival 2019 / Lisbon – French Film Festival 2019 / Filmfest Hamburg – Hambourg International Film Festival 2019 / Festival du Film de Cabourg – Journées Romantiques 2019
4th feature film – 92 min – French
Synopsis: Salomé gets a summer job in a junkyard somewhere in the countryside. Under a western sun, in this place out of the world, her teenage rebellion springs up. From unexpected encounters to shared sorrows, arise promises of a new life.
Starring: Salomé Richard, Yoann Zimmer, Estelle Meyer
French Distribution: Shellac
International Sales: Urban Distribution International
Produced by: Tom Dercourt – Cinéma Defacto
In coproduction with: Terratreme Filmes (Portugal)
With the support of: Media Creative Europe, Région, Provence-Alpes-Côte d'Azur – Aide à l'écriture, Ville de Nice, Procirep, Angoa, CNC – Aide à la réécriture, Cinémage 12, ICA, Région Provence-Alpes-Côte d'Azur, Région Nouvelle-Aquitaine, Région Île-de-France, Conseil départemental de la Dordogne, en partenariat avec le CNC, Micro Climat.